AQUA ILLUMINATION PRIME HD LIGHTING SYSTEM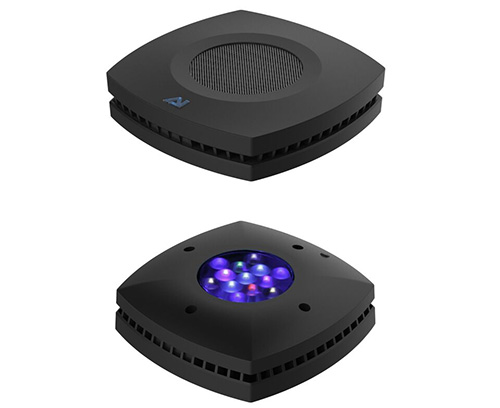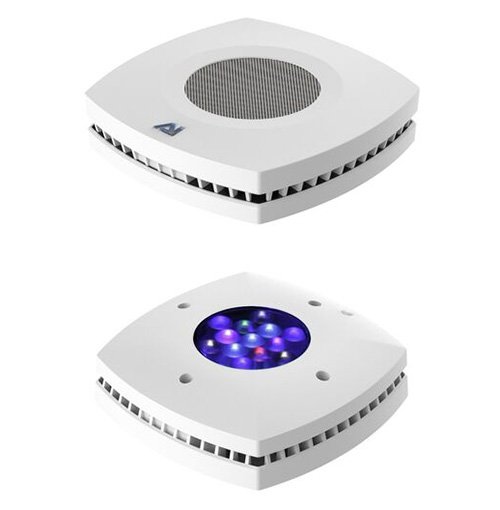 AI PRIME HD PRICES AND OPTIONS

Available in Colors:

Black - 55 watt - Built-in WiFi

White - 55 watt - Built-in WiFi



Prime HD 55watt --- Black

Price: $199.00
Order Here
Prime HD 55watt --- White

Price: $199.00
Order Here
Free Shipping on all Orders over $25.00 with in the 48 Continental US

Alaska & Hawaii --- Extra Fee


International Orders --- Extra Fee



HD Power
No longer are you limited to using a fixed amount of power per channel, the HD dynamically adjusts power available to each color, borrowing power from the colors you're not utilizing. Giving you the most vivid spectrum your tank has ever seen.

The HD Power Difference
Check out the PAR difference between a normal 20K color setting and one with HD enabled.

Hydra FiftyTwo HD. Units in µMol m-2 s-1. Scans at 12 in. over air.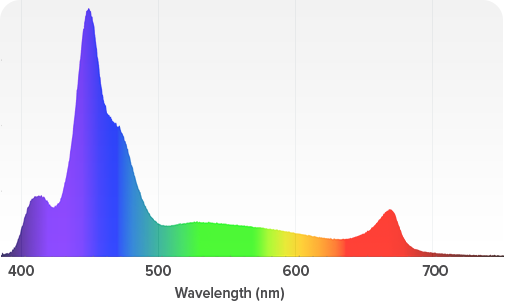 HD Spectrum
The Prime HD Series is capable of producing a limitless number of spectral combinations to fit your tank's exacting needs.

​
Dimensions
Length

4.88in.

(12.4cm)
Width

4.88in.

(12.4cm)
Height

1.34in.

(3.4cm)
Weight

0.95lbs.

(0.43kg)
Power Specifications
Power Consumption

55W

at full power
Universal Input Range

100 to 240VAC / 50-60Hz

Cable Length

10ft.

(3.048m)
PSU Regulatory Compliance

UL, CE & RoHS
What's in the Box
AI Prime® HD
Power Adapter
Quick Start Guide
36" x 36" inch area at a height of 24 inches over open air.
Power Output
With a spread of 24" x 24", the AI Prime® HD has a peak PAR of 100µMol at a depth of 24 inches, more than enough for your hungriest of livestock. Drawing a maximum of 55 watts from the wall, it follows in the family's efficient footsteps.

Optics
The AI Prime® HD comes standard with 80 degree lenses giving you the best balance of power and spread. Our lens optics are custom designed, boasting greater than 90% optical efficiency and including a diffuse exit surface to provide improved color blending.

​
LEDs

The AI Prime® HD utilizes the latest LED technology from leading manufacturers, arranged to provide the best performance.
3 - Cree XP-G2 Cool White (> 70 CRI)

3 - Cree XT-E Royal Blue

3 - Cree XP-E2 Blue

1 - Cree Deep Red 660nm

1 - Cree XP-E2 Green

1 - SemiLED 415nm

1 - SemiLED 400nm