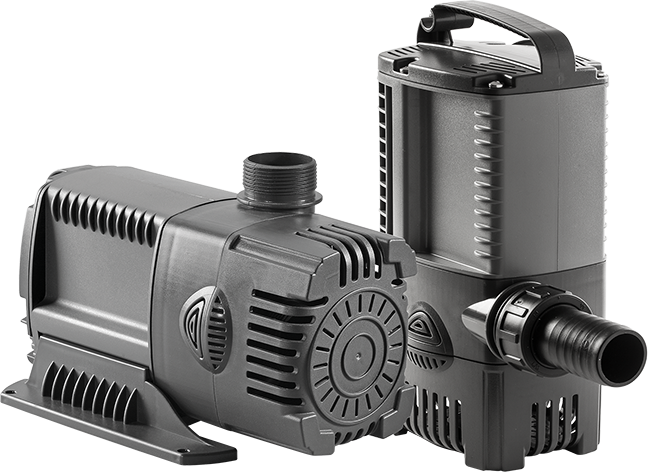 SYNCRA HIGH FLOW pumps have all the great characteristics of the SYNCRA line while incorporating unique cutting-edge technology. This technology, combined with new electronic engineering of the motor, ensures optimal performance and maintains low energy consumption for maximum efficiency. The permanent magnet synchronous motor guarantees great energy efficiency and reliability in submerged or in-line applications.
Syncra HF(HighFlow) Multifunction Water Pump
Syncra HF 10.0

$329.99 ea.



Syncra HF 12.0

$359.99 ea.



Syncra HF 16.0

$399.99 ea.



Free Shipping this Item - with in the 48 Continenal US
Alaska and Hawaii -- Extra Fee

International orders -- Extra Fee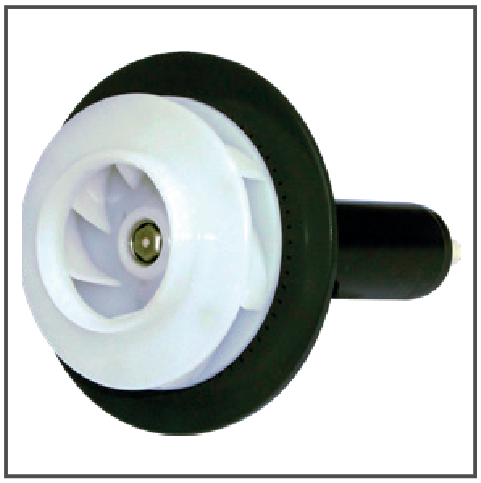 Built-in Thermal protection to prevent overheating. Internal recirculation system to ensure that any debris is ejected from the pump and to make the pump running cooler.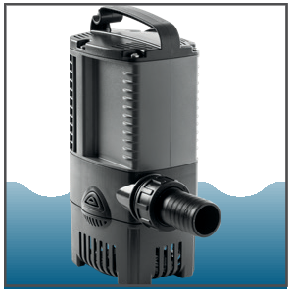 Double positioning for pumping or draining water from a very low level.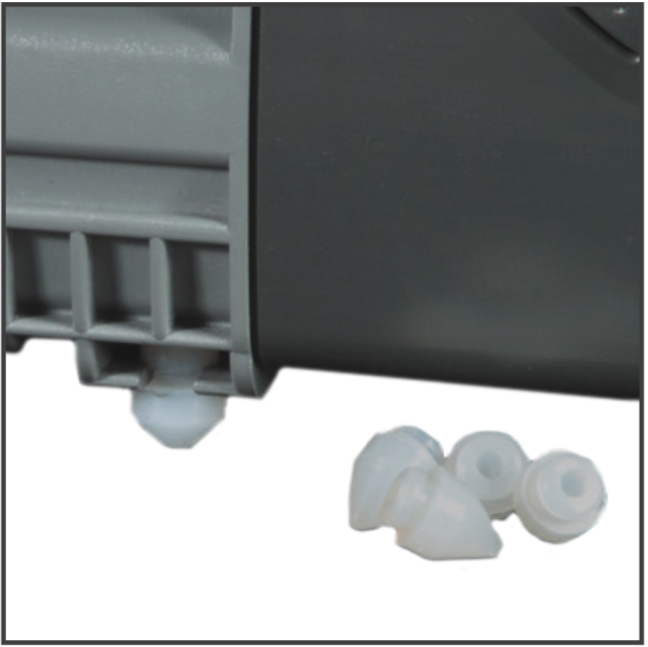 Anti-vibration feet (included) or large base (optional or included in the 10m cable model).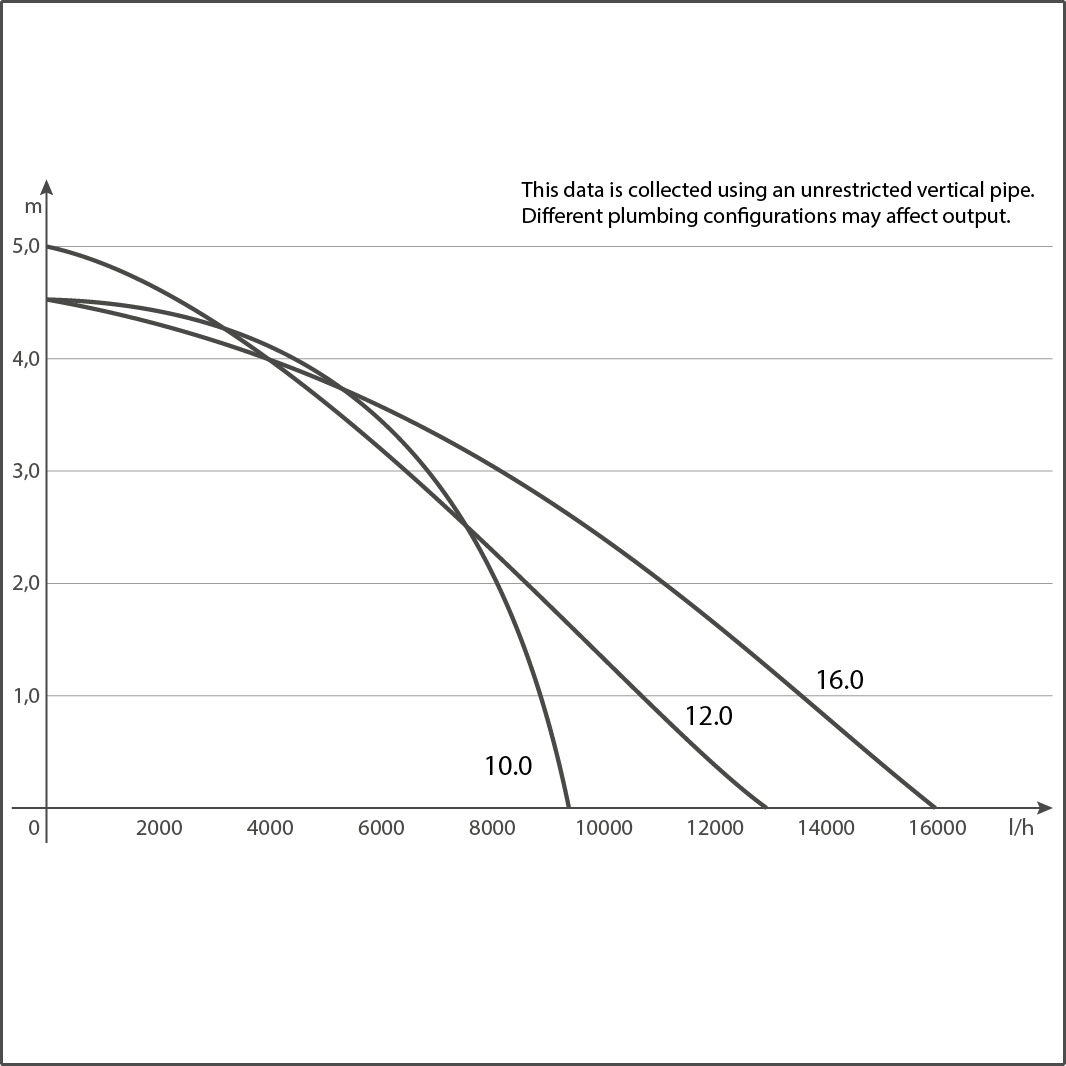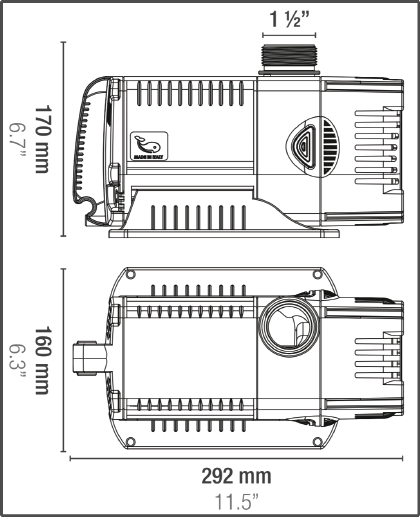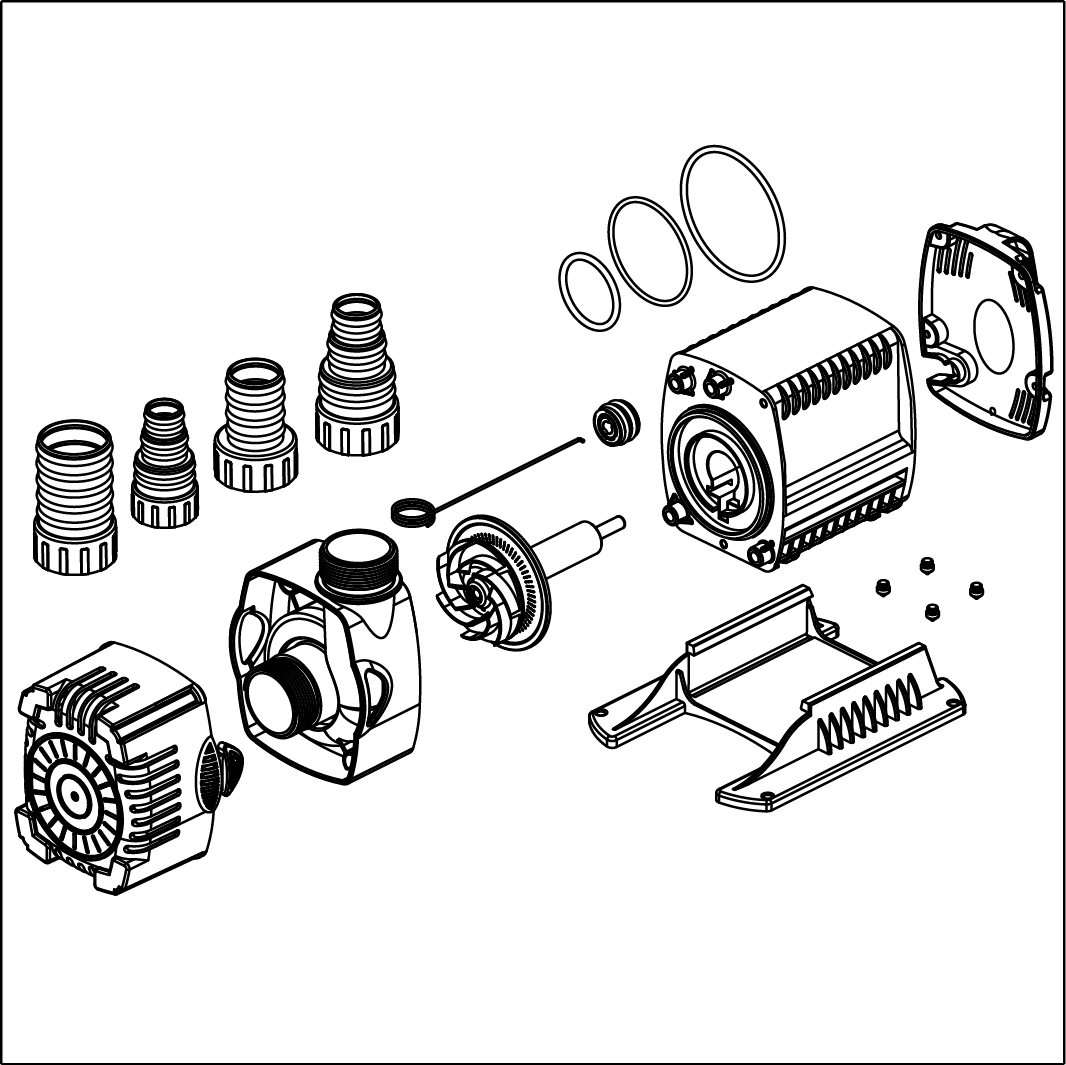 | | |
| --- | --- |
| Q-Max | 2500 us gph |
| H-Max | h 16.4 ft |
| Voltage / Hertz | 120v / 60hz |
| Watt | 145 W |
| RSYK10U/AQ | cable 6 ft - 3p us |
| RSYK10V | cable 20 ft - 3p us |
| | |
| --- | --- |
| Q-Max | 3200 us gph |
| H-Max | h 17.0 ft |
| Voltage / Hertz | 120v / 60hz |
| Watt | 165 W |
| RSYK12U/AQ | cable 6 ft - 3p us |
| RSYK12V | cable 20 ft - 3p us |
| | |
| --- | --- |
| Q-Max | 4200 us gph |
| H-Max | h 15.4 ft |
| Voltage / Hertz | 120v / 60hz |
| Watt | 190 W |
| RSYK16U/AQ | cable 6 ft - 3p us |
| RSYK16V | cable 20 ft - 3p us |